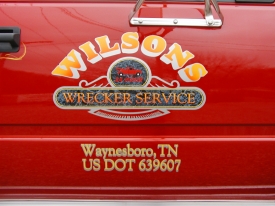 Custom lettering for your truck designed to your specifications. Let us know your idea, or leave it up to us. Either way, before your order is processed you will be emailed pictures of several options to choose from. All orders are shipped with complete installation instructions, or can choose full service if you locate in GTA area. If your still unsure, you can always call us @ 416-833-6698- and we will walk you through the installation.

Because most signs are specialty items, we understand your need to know your sign will be what you desire. With that in mind, all SIGN orders are verified with a color email proof (a picture with exact specs). Your order will not be processed until the final proof is OK'd. This way you know, and we know, you will like your Sign!
We specialize in high quality vehicle advertising in the form of full vehicle wraps, partial wraps, and vinyl cut. We design graphic solutions for your car, truck, van, bus, boat, etc.
Red, blue, gold, pink… it doesn't matter what color your vehicle is to start, Graphix has you covered! One of the awesome features of a Complete Graphix is that the design takes on a new life of its own by incorporating the specific body type of the chosen vehicle. Even one design, when applied to several different vehicle bodies, produces several different impressions because of the unique 3D canvas it is showcased on.
Graphix always uses industry standard vinyls from Avery® and 3M® to achieve fluid branding over large fleets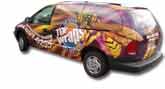 Full Wrap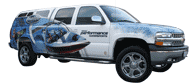 Partial wraps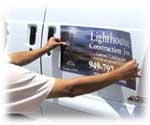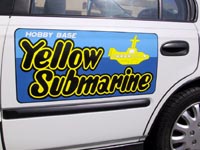 Easy on and Easy off -Apply and remove your car magnets at any time.
Order your megnetic sign from Graphix Signs online at the half price of your local sign shop, It's so easy, and it's a high-durable and cost-efective way to promote your name recongnition within your business area.
Our Magnetic SIgns are:
Long lasting - 3 to 5 years
Made of durable .030
Car magnetic sheeting
Fade resistant lettering
Easy to install & remove